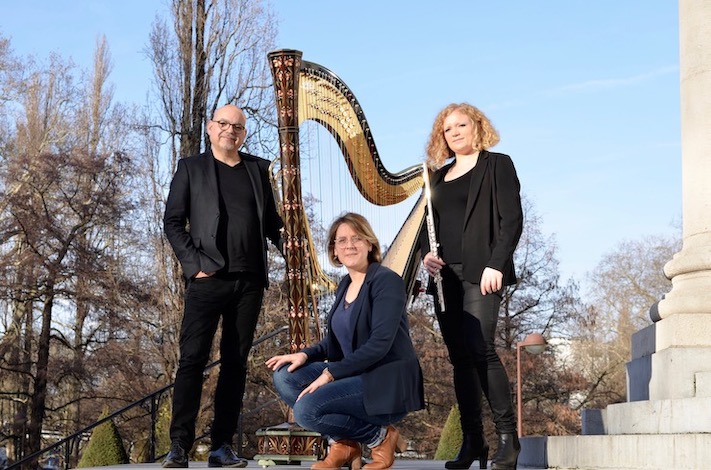 The "Ensemble A3" was born through the collaboration between three music teachers from the «Stage International de Musique en Province de Liège » which takes place in Spa (Be) : Fanny Fauconnier (Flute), Aurore Grailet (Harp) and Alain Pire (Trombone).
A flute a harp and a trombone? Really? Yes this weird gathering resides in the musician's common wish to explore new horizons.
Converge harpist Aurore Grailet and flutist Fanny Fauconnier to play with trombonist Alain Pire, it's a bit like marrying water and fire. And yet opposites attract each other.
It is in this dynamic that members of the "Ensemble A3" do not hesitate to revisit, arrange and suggest brilliantly the clarity of a Claude Debussy, the tenderness of a Gabriel Fauré, the madness of a Robert Schumann , the passion of a Leonard Bernstein, the expressionism-popular of a Kurt Weill, the originality of a György Kurtag, the hot heat of an Astor Piazzolla or the endearing optimism of a Louis Armstrong ...
The ensemble is available and motivated for any order and creation request from contemporaneous composers.